For Windows 11, 10, ... folders size and files count on your SSD, HD, ... disks!

Update on: 17 September 2023
Suitable for : Windows 11, Windows 10, 8.1, 7, ... , Server 2012-2019, 2022, x64, x32, x86

This Tool for all Windows OS offers an uncomplicated and fast way to clearly display the used hard disk space and folder size.




Nice Tool from the 

category file management on SoftwareOK!  

Key Features in MeinPlatz


◆ Multi-Tab to Open a second drive of folder in new tab window 
◆ Drive scanning: With the percentage analysis, folder size, number of files ....
◆ Export: XLS file, CSV, TXT, HTML
◆ Printing: With print preview and variable aspect ratio.
◆ Grouping: by file extension, modification time, size or folders

Other Possibilities:
◆ Popup menu: Scan the workplace and do quickly select the desired folder.
◆ Multi-language




Very fast hard disk scan and folder size tool


An intuitive easy-to-use interface that helps you quickly find out which folders on your hard drive are the biggest waste of space and is suitable for all Windows operating systems.

The directories are scanned including all sub directories. It will you not only show the size of the folders!

You can visualization in the tree-list hybrid, similar to the Windows Explorer, representation. Represented the sizes, file / folder number and percentage relative to the total size on the disk .

For evaluation, the result can be exported as an XLS file (for Excel or Calc from Open Office), HTML, text, or CSV file.

All functions are supported on x86 (32-bit) and also on x64 (64-bit) operating systems. It is also suitable for hard disks with more than 2 million files or folders!

Grouping by folder or ► ... Different grouping methods can be defined!

Grouping for the drive to be analysed , according to: file extension, modification time, size or folder, this is a very useful function, in example if you want to know how much space the file type '* .jpg' on the hard drive takes away.


My HD Space - print function


MeinPlatz has also a print function with integrated print preview and aspect ratio customization.
Column selection, width and position are taken proportionally 1 to 1 from the tree list view for print on the paper or Microsoft XPS Printer and Virtual PDF Print driver .

The aspect ratio (scaling) can be changed in the print preview in order to be able to place and print so much data as possible on one page. Likewise, the page margins can be changed, individual for the print and print preview.

Note: The margins, selected printer, and landscape settings are saved when close the print preview.
See: ► Directory print in MeinPlatz!



If you have too little storage space, that is the question that always bothers you when saving data or when transferring data to your Windows PC!



My Place is a program that can help optimize the used space on the hard disk on the windows user's computer.

 

Have fun searching for lost disk space!



# MeinPlatz Versions History


New in version 8.23 // 17 September 2023
Fixes in displaying Last File Modified Time and Last Accessed
Small adjustments when installing under MS Windows 11



New in version 8.22 // 2 September 2023
Language files update in MeinPlatz for all Windows OS
Small fixes for Microsoft Windows 11 and Windows 10



New in version 8.21 // 4 August 2023
New code sign certificate for MeinPlatz.exe
Important tests of Mein-Platz-APP for the next MS Windows 11 update
Updates to the language files in the Mein Platz APP



New in version 8.18 // 7 June 2023
Small tests and adjustments for the new MS Windows 11 update
Updated language files in the Mein Platz APP for all Windows operating systems



New in version 8.11 // 3 December 2022
Improvements: when printing and the print preview of the file list
General corrections and small fine adjustments in the Mein Platz app




... complete Versions History



Program Keys:


Supported Operating Systems
Search for lost disk space is suitable for: Windows 11, Windows 10, Windows 10 Pro, Windows 10 Enterprise, Windows 10 Home, Windows 8.1, Windows 8.1 Enterprise and Pro, Windows 8, Windows 8 Enterprise and Pro, Windows 7, Windows 7 Enterprise, Windows 7 Home Basic, Windows 7 Home Premium + Professional, Windows 7 Starter + Ultimate, , X64, x86 and x32 all Windows, MS Windows Server 2019, 2016,2012, .



Listed at: PC-Welt // Softwareload.de // stern.de // tecchannel.de //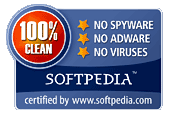 --

* For Windows 11, 10, ... folders size and files count on your SSD, HD, ... disks!
---
Images+ # Info+ # Thanks+