# About # History # Eula # Screenshots # FAQ # Download (112 KB) #

DE

EN

Update on: 3 November 2018
Suitable for Microsoft : Windows 10, Windows 8.1, Windows 8, Windows 7, Server 2000-2016, XP, Vista, x64/x32/x86

Let it snow on the Windows desktop, you can also drop other things on the desktop not just snowflakes! See: ...extra Images , for a little winter magic feeling on your Desktop is DesktopSnowOK the right program.


DesktopSnowOK is a lightweight portable Windows program for 5 or more snow or other flakes on your windows desktop.


Key Features in DesktopSnowOK!


- 5-64 snow flakes
- Adjustable speed
- Several flakes textures (bitmaps)
- Optional alpha transparency
- Optional deactivation by mouse movement or keyboard input
- Optionally rotate the snowflakes, flowers, leaves ....

Other Specifications: 
- Very Small
- Low CPU usage
- Optional translation feature
- Portable
- Multilingual

You can try this freeware and if you not satisfied, you can delete it quickly.

Is not a Micro-Staff become, because of the very large PNG images

# Installation!

"DesktopSnowOK" does not have to be installed and can be executed easily from the desktop, and can be carried on a small usb-stick or other memory device. It's a small fun program for all Windows-NT systems.

# Employment!

Operating systems: Windows 10, Windows 8.1, Windows 7, Windows Server 2000, 2008, 2016, Windows XP, Ultimate, Pro, Enterprise, Home, Business, Edition, 64-bit & 32-bit edition



# DesktopSnowOK Versions History


New in version 3.51 // 3 November 2018
Optimisation of the snow fall algorithm and some Improvements.
Resolved problem on some of NVIDIA video card for x64 ms operating systems.



New in version 3.44 // 9 September 2018
Improvements for Microsoft's latest Windows 10 update
Improvements/CPU load optimization for rotating flakes
Updating of the language files in DesktopSnowOK



New in version 3.41 // 27 May 2018
Test on Windows 10 Update Build 1804 - 17134 (Redstone 4)
Code Signing certificate and update of the language files in DesktopSnowOK
New language in DesktopSnowOK Danish

Thanks to kp for the Danish language.



New in version 3.36 // 18 January 2018
Improvements when rendering desktop objects.
Updating of the language files in DesktopSnowOK



New in version 3.34 // 19 December 2017
General optimization in Desktop-Snow-OK and language files update.
New language in DesktopSnowOK: French

Thanks to Croenne G. for the French language.




... complete Versions History




# DesktopSnowOK is multilingual:

Program Keys:

Listed at: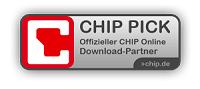 * Snow and other Flakes for you Windows Desktop!
---
# About # History # Eula # Screenshots # FAQ # Download (112 KB) #

DE

EN # Images+ # Thanks+