It is easy to adjust the size of the insects on my Windows 11, 10, ... etc. desktop but this is only possible from V 4.01!
You may have downloaded the older version, which is still
available for download from 12 ants
 due to no less existing Windows 98 PCs. 
There are far fewer options and possibilities to adapt the small insects.
Please just use the latest version and flood your desktop with the ants without ifs and buts!

(
... see Image-1
) Version 4.01
Please always use the 
... Latest version of 12-Ants for Windows
!
(Image-1) Get big Insects on the Windows desktop!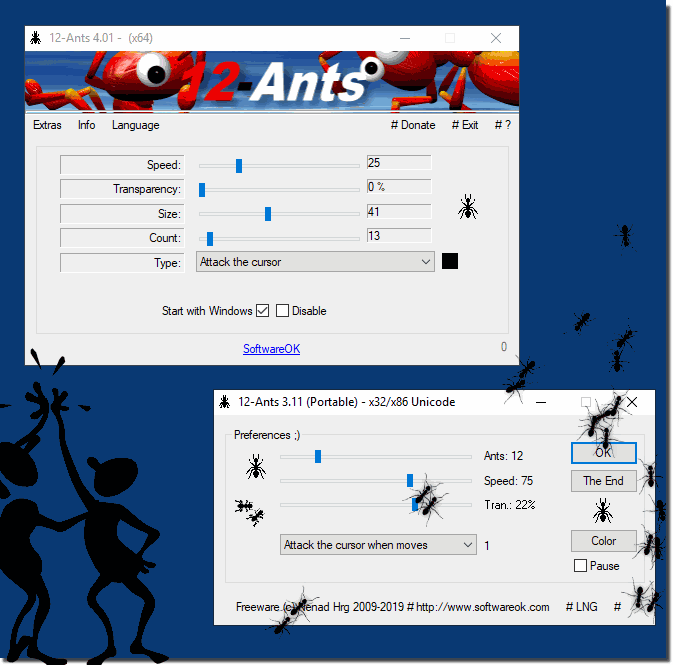 FAQ 3: Updated on: 24 July 2021 09:00